Event Calendar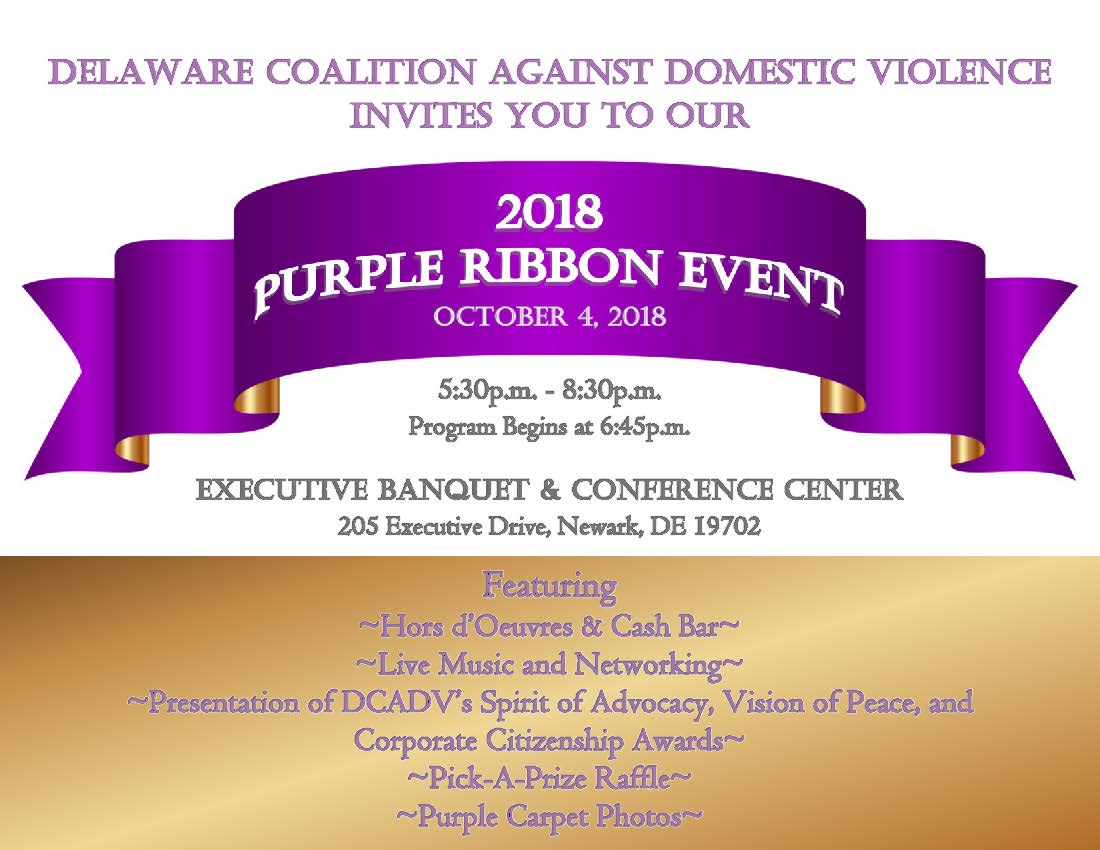 The Purple Ribbon event is DCADV's annual awareness event held each October during National Domestic Violence Awareness Month. Members from our community, survivors, service providers, advocates and friends gather to celebrate our partnership and shared work to prevent and end domestic violence and to honor Vision of Peace and Spirit of Advocacy Awardees.
Online ticket sales will end at 10:00 AM on Thursday, October 4. Tickets will be available at the door.
Ticket Prices:
DCADV Members: $45.00
General Public: $60.00
New Membership Package: $100.00
*Not a member of DCADV? Purchase a New Membership Package to receive one ticket to the Purple Ribbon Event and a one-year individual membership.
Membership Renewal Package: $90.00
Already a member of DCADV? Renew your membership now and save! Receive one ticket to the Purple Ribbon Event and add a year onto your existing individual membership.
Not sure if you're a member? Click here to view our current member listing.
Other levels of giving are available. Please visit our Sponsorship page for more information!