Event Calendar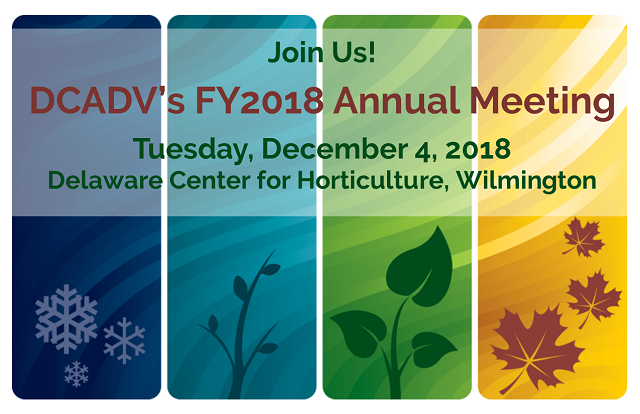 Join us for our 2018 Annual Meeting as we look back on our work over the past year, and kick off the celebration of DCADV's 25th anniversary!
9:30 a.m. - 10:00 a.m. Networking and refreshments
10:00 a.m. - 11:00 a.m. Program
We have reached our capacity for this event. If you have registered and are unable to attend, please call us at 302-658-2958.