Purple Ribbon Event Raffle Tickets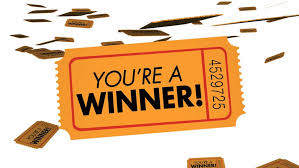 Welcome to Pick A Prize Raffle!
Purchase raffles tickets and pick your prizes for a chance to win! Tickets will be available through our website until September 29, payable by credit card only. Tickets will also be sold at the Purple Ribbon Event on October 3rd, payable by credit card, cash or check. 
The drawing will take place the day of the Purple Ribbon Event, however winners do not need to be present to win. DCADV will contact winners who are not present. If you would like to purchase tickets for the Purple Ribbon Event, please click here.
If you have any questions, please contact Jen Uro at 302-658-2958.  Thank you and good luck!