Gender-based Violence on Campus Part One: History Repeating Itself
Melissa B. Froemming
President, Delaware NOW (National Organization for Women
I was sexually assaulted for the first time as a first-year student at the University of North Carolina. It was 1997, and my attacker and I had an audience. He was a former high school classmate who was visiting mutual friends on campus for Halloween weekend. We were in a small four-room dorm suite packed with about 20 people.
My attacker had been a bully in high school, and I had been one of his regular targets. He had started taunting me that night about his favorite topic – my virginity – but I felt emboldened by the fact that I was on MY campus, that I was the only sober one at the party, and that I was surrounded by people. I stood up for myself and declared his comments disgusting and unacceptable. He responded by pushing me to the floor and straddling my neck between his legs. He proceeded to repeatedly thrust his groin into my face as he asked me if I liked it and told me, "You know you want it."
The other folks in the suite drank from their red Solo cups and tried to act casual. Some of them turned their backs on the scene, while others watched me struggle to get out from under him. Several other high school classmates were at the party that night, including a close male friend of mine who had played sports with my attacker in high school. I remember seeing him look straight at us there on the floor – but he too stood by without getting involved.
No one who was at the party that night ever brought this incident up, but I did address it later with that close friend. I asked why he didn't help me, and his response surprised me. This attack which had so traumatized me had barely registered with him. Once he understood the reality of the situation, he expressed deep and sincere regret for not interceding. He explained that he had had a lot to drink and had misinterpreted what was happening to me as classmates "goofing around." A lifelong feminist who genuinely cared about me, my friend felt terrible about his inaction that night. He genuinely didn't see what was happening to me for what it was.
Well-intentioned as they may be, too many (disproportionately male) college and university administrators are similarly unable to see and understand gender-based assaults on their campuses. Until they start to truly listen to survivors, take their demands seriously, and implement the evidence-based changes called for by the people most impacted by gender-based assaults, the cycle of campus violence will remain our present, never to become history.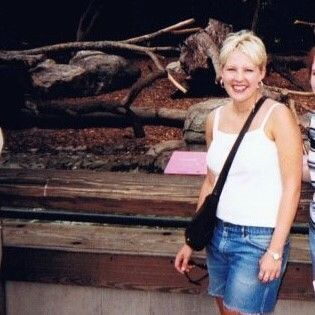 In the late 1990s/early 2000s, college campuses were alive with so-called "third-wave" feminist activism. We were the generation that as girls, watched in disbelief as Anita Hill's testimony about Clarence Thomas's brazen workplace sexual harassment failed to convince the (all-male and white) Senate Judiciary Committee, and many of us were politicized by this. Less than five years later, in 1994, then-Senator Biden's bill, the groundbreaking Violence Against Women Act (VAWA), was signed into law. Feminist activists were making strides in many ways, but the voices of young women, LGBTQ people, and women of color were still underrepresented in leadership and the community at large, and racial and gender biases were still tightly woven into politics, pop culture, media, business, family life, religion, and in the geographic lines we draw for our schools and communities. While there was much progress yet to be made toward intersectional feminism, there was one particularly significant and encouraging shift for women during my college years. From 1995-2005, the total rate of sexual violence committed against female Americans ages 12 and over declined by a staggering 64%.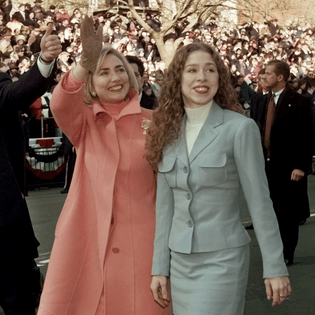 We don't have to go further in distance than our own state or further back in time than 2 years ago to get a sense of what has (or hasn't) changed in 25 years. In October 2021, a young woman was violently beaten and tortured in a house just off-campus in Newark by a male University of Delaware student. The survivor and her attacker were not alone in the residence – in fact, his fraternity brothers later admitted they could hear the assault from downstairs but had declined to intervene. Her attacker ultimately pushed her down the stairs and she could finally escape and call 911 – nearly five hours after the assault. While the vast majority of survivors of gender-based violence (me included) do not report their assaults, this brave young woman immediately reported the incident and sought support.
The University did not publicly address the assault until 4 days later. In short, rather than swiftly issuing a statement condemning violence against women, the university remained silent, reportedly because they viewed the attack as isolated and therefore not a threat to the student body as a whole. This resulted in outrage by large numbers of predominantly female students and allies, 500 of whom marched down Main Street in protest. "While the faculty and many fraternities have actually had very active members at our protests, the administration seems to just be doing performative damage control," UD student and lead organizer Kiera Spann said to journalists with the Insider. Brianna Apple, another UD student who helped organize the march expressed her thoughts: "Since we weren't informed immediately, the school is sending a message that they don't deal with these situations, which sends a green light to others who could commit such acts." The University administration ultimately apologized for their delayed response, assembled a task force, and partnered with students to host a candlelight vigil. But the fact remains that 43% of dating college women report experiencing violent and abusive dating behaviors including physical, sexual, technology-facilitated, verbal, or other forms of controlling abuse. The prevalence of gender-based violence on campus continues to be pervasive, under-reported, and largely dismissed or otherwise unaddressed.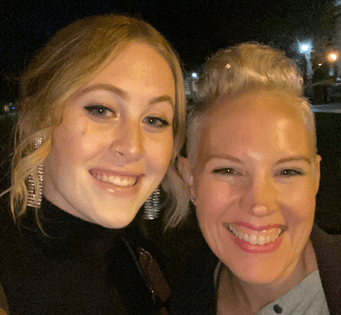 One year after these protests and demands for action at UD, and twenty-five years after my assault on a college campus, hundreds of Delaware State University students took to the streets to march in response to an exponential increase in the rate of sexual assaults on their campus, and their concerns that the university was: neglecting to address the rise in violence against women, slow to process student reports of assault, was poorly equipped to support survivors, wasn't responding to student and parent calls for help, and was more concerned about protecting their reputation than protecting their students. Many protesting students stated that most sexual assaults on campus have gone unreported for fear they will not be taken seriously, a claim that is consistent with national statistics. (It is estimated that only around 10% of survivors report their assaults.) These students also highlighted the university's lack of protective measures and resources – basic resources that have long been in place at UD and which were already in place at my public university by the time I arrived as a student 25 years earlier – such as safety escorts available 24-7, and well-trained staff and volunteers working in an on-campus sexual assault response unit.
DSU administrators still have yet to meaningfully elevate gender-based violence on campus from an afterthought to a priority. Crime reports show five cases of rape on DSU's campus in 2019, two in 2020, and five in 2021. In contrast, the University's daily crime log shows 10 reports in 2022 as a calendar year, with five more reported this January alone. Reporter Kelly Powers has pointed out in her ongoing reporting of the events at DSU that violence is not unique to Dover, but that the rate of assaults is exponentially higher per capita on their campus: "University of Delaware crime statistics show five assaults in 2021, with Temple University recording seven that year. These schools are nearly four times and six times larger than Delaware State in total student population, respectively." The actions DSU administrators have made in response to the outcry included assembling a sprawling coalition, requiring that all coalition participants sign Non-Disclosure Agreements, and securing a $300,000 federal grant to fund this closed-door project at a public university.
This top-down approach to addressing a problem: an exclusive task force or committee structure composed of appointed members, a response that implies evidence-based solutions and interventions need to be sought when they are already widely available, and leadership composed of folks two generations or more removed from the young people they serve, is key to the blurring of "then and now" in terms of gender-based campus assault. To put it simply, history is repeating itself because administrators are using the same old tools and expecting new results.
To date, Delaware State University students have been earnestly at work researching and drafting demands to improve campus safety and increase survivor support. Early on, a number of them prioritized student-led cross-campus collaboration with the University of Delaware students and have reached out to them to partner. At both of Delaware's public universities, student survivors are raising their voices and bravely sharing their stories – empowering other survivors and educating members of their campus community about what gender-based assault is and what is needed to finally eliminate it.
You may have noticed there will be a Part 2 to this post. Both DSU and UD students have drawn up incredibly well-researched, evidence-based demands, and unsurprisingly, there is a lot of overlap in what they are respectively asking for. While I was given permission to share their names, many students at DSU have literally been silenced by NDAs over the past month. In an excess of caution, their names and demands are not included here at this time. But stay tuned.
In the meantime, I hope that with the vocal support of our statewide community, DSU students will be able to persuade their administrators and the Delaware General Assembly to listen to and truly partner with them in making campus gender-based violence part of history and no longer part of the present.
Special thanks go to Kelly Powers of the USA Today Network for her thorough investigative reporting on this issue at DSU, and also, especially to the dedicated, brilliant, fierce, dedicated students who are fighting for a safer campus not just at DSU but for all women and gender nonconforming people in Delaware. You know who you are...
We must listen to, empower, and partner as equals with the next generation of leaders!
CHECK OUT THIS PHOTO GALLERY OF OUR GEN Z MEMBERS & ALLIES AT WORK LEADING OUR STATEWIDE MOVEMENT FOR FULL GENDER EQUALITY IN DELAWARE.
Gender-based Violence slide show
Follow Delaware NOW on Instagram and Facebook at @DelawareNOW and on Twitter at NOW_Delaware.