Is your relationship unsafe or disrespectful?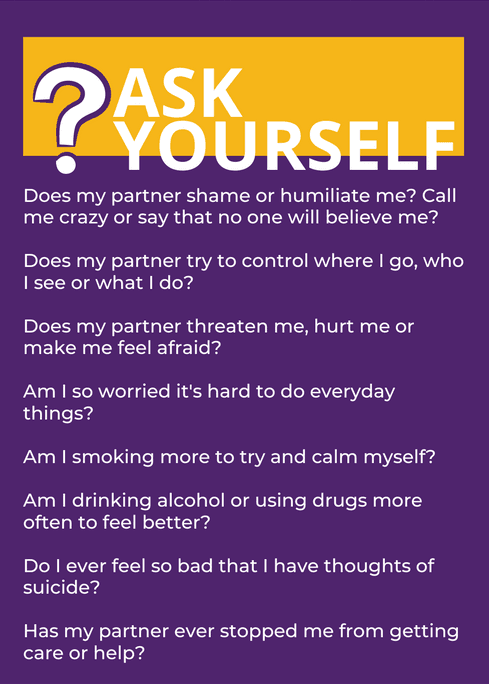 Sometimes, relationships can get complicated or hard. If you answered yes to any of these questions. YOU ARE NOT ALONE. WE'RE HERE TO HELP.
Past and present relationships can affect your health.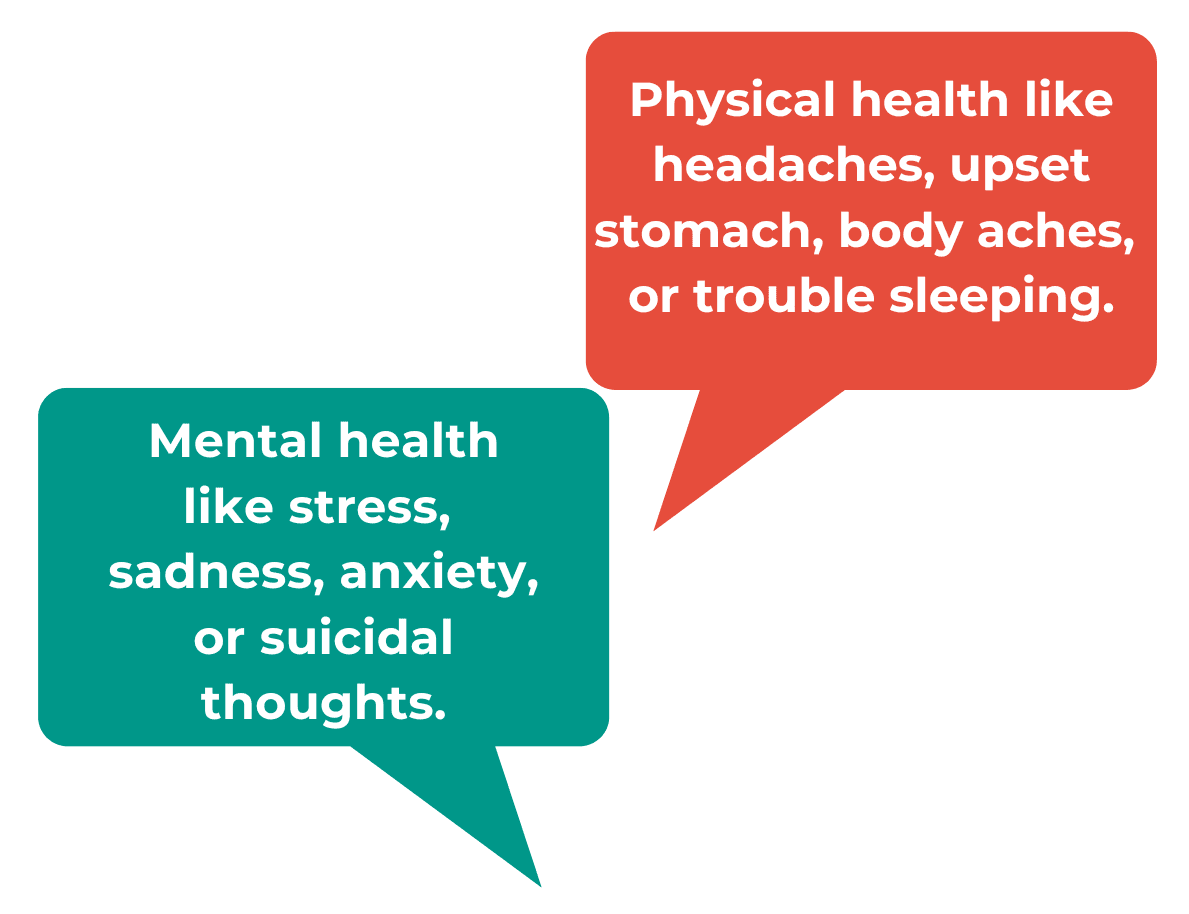 It can also lead to using alcohol or drugs to try to feel better.
Caring and supportive relationships are important to your physical and mental health. You deserve a partner that:
Cares about you and your health.
Is kind to you.
Listens.
Asks if you need help.
Values you just as you are.
Supports you through difficult times.
No relationship is perfect, sometimes we need help.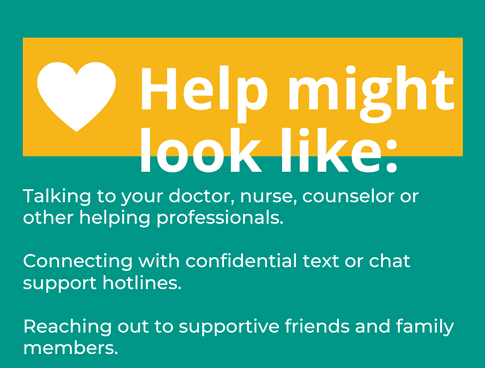 Domestic Violence Resources
Local 24-hour Hotlines
New Castle County (302) 762-6110
Kent & Sussex Counties (302) 422-8058
Abriendo Puertas: (302) 745-9874
Community Health Advocates
New Castle County (302) 757-2317
Kent & Sussex Counties (302) 422-8058
Mental Health and Substance Abuse Counseling
Free 24/7 crisis counseling
Northern Delaware 1-800-652-2929
Southern Delaware 1-800-345-6785
Local mental health and addiction support at www.helpisherede.com.
Suicide & Crisis Lifeline
Call or text 988
Help is available 24 hours a day, 7 days a week, in English and Spanish.
Additional Links and Resources
Many of the resources below come from the National Center on Domestic Violence, Trauma, and Mental Health.  Citations can be found on the individual attachments.
Training Events
This webinar was recorded on September 18, 2023 and runs for 71 minutes. This session discusses dynamics of domestic violence; intersections with mental health/substance use coercion; understanding a victim's perspective; and empowerment/advocacy.

This webinar was recorded on September 25, 2023 and runs for 90 minutes. This session discusses the impact of trauma/trauma-informed care; evidence-based screening practices; and information on community resources.

Please note that participants in the live session were involved in a breakout room activity from 45:00 - 55:00. There is no sound during that time. During that time, we encourage you to review the case scenario that you'll see on screen and think about how you would engage with the person involved.