Advocates' Retreat and Conference

---
"Balancing Healing & Justice: Restoring Ourselves and Our Community"
May 6-7, 2019
Atlantic Sands Hotel and Conference Center
Rehoboth Beach, DE
Thank you to our presenters, attendees, and exhibitors for making this year's Advocates' Retreat and Conference a success!
For photos from the event, visit our Facebook page at www.facebook.com/DelawareCoalition.
---
Keynote Presentation: Monday, May 6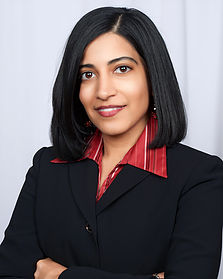 From Surviving to Thriving- What's Stress Got to Do With It? An Initial Exploration of Healing Modalities from Around the World
Presented by Varsha N., JD, Founder, ROAR Training & Consulting, LLC
Breathing Techniques, Music, Storytelling, Chiropractic, Dance, Meditation, Tai Chi, Reiki, and Yoga – are several healing modalities around the world that have been found to offer ways to alleviate stress and re-energize individuals, bringing about resilience. Hippocrates once stated, "Healing is a matter of time, but it is sometimes also a matter of opportunity". This engaging keynote will review the different causes and impact that stress and trauma have on the body, both physically and emotionally. Myths around self-care will be reviewed and there will be an initial exploration of stress relieving practices successfully used by professionals around the world.