DCADV is excited to bring you the 2021 Virtual Advocates' Retreat and Conference Series! Each year, this action-oriented conference brings together survivors, advocates, and victim service providers to connect, share information, and engage in critical thinking analysis about efforts needed to address and prevent intimate partner violence, family violence, sexual violence, dating violence, and/or stalking. For the health and safety of all involved, we've moved this year's conference online in a series of webinars over the spring/summer of 2021.
All webinars run 90 minutes.  All start times are in Eastern Time.  Registration will open 6 weeks before each webinar.  All webinars will be recorded and made available after the session.  Registration is free!
---
Upcoming Webinars
| | | |
| --- | --- | --- |
| 4/12/21 at 10:00 a.m. | Preventing Substance-Impaired Driving and Child Endangerment through the Lens of IPV | View the recording |
| 5/11/21 at 1:00 p.m. | Garments for One Another: Islamic Perspectives on Gender, Marriage, and Domestic Violence and the Muslim-American Perspective | View the recording |
| 6/3/21 at 10:00 a.m. | Hurt: Black Female Bodies and Historical Institutionalized Domestic and Sexual Violence | View the resources |
| 6/16/21 at 1:00 p.m. | Institutional Betrayal and Organizational Trauma | View the recording |
| 6/29/21 at 10:00 a.m. | Power and Oppression: Let's Break It Down | View the recording |
| 7/27/21 at 10:00 a.m. | Let's Talk Oppression & Hold Each Other Accountable | Register |
| 8/11/21 at 1:00 p.m. | The Restorative Justice's Community Approach | Register |
| 8/19/21 at 2:00 p.m. | The Decision Tree: Using Conversation-Based Strategies to Assess Survivors' Housing Needs | Register |
---
This program is funded through the Delaware Criminal Justice Council by the U.S. Department of Health and Human Services, Administration for Children and Families, Family Violence Prevention and Services Program.
Soul Moves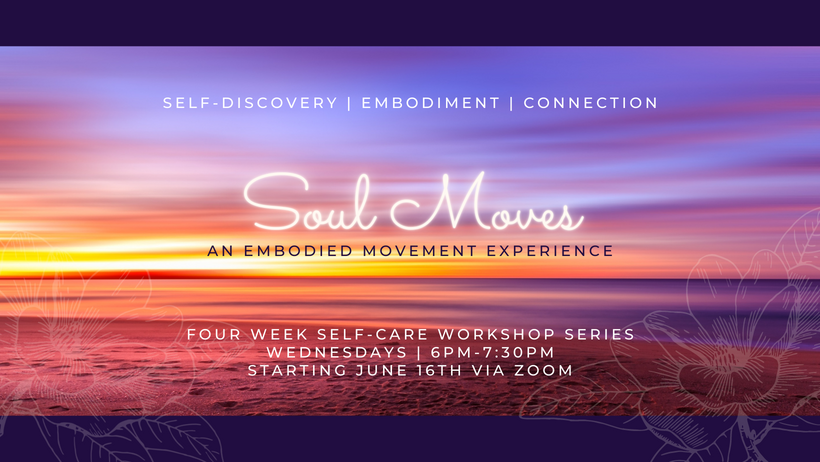 "We believe movement is a powerful and transformative force. One we can experiment with - flow with- be challenged by - and use as a tender, soulful doorway to deep connection and self-discovery."
CHARLEE BRISSETTE - NIIMIIDAMIGIZII KWE & SAM RADECKI
We are excited to bring Soul Moves, a four-week wellness series exploring embodied movement and wellness through the lenses of Anishinaabe Maadiziiwin and contemporary yoga.  As advocates and service providers, we experience secondary traumatic stress.  In order to sustain ourselves in this work, it's important to find wellness practices that are useful and that we can incorporate into our daily routines.
Registration is required.  These workshops are designed to take place via Zoom. There will be four 90-minute sessions. To receive the full benefits of the program, attending all 4 sessions in person is strongly encouraged, though it is not required. Sessions will be recorded and available to participants for up to one week.
Sign up for our Newsletter