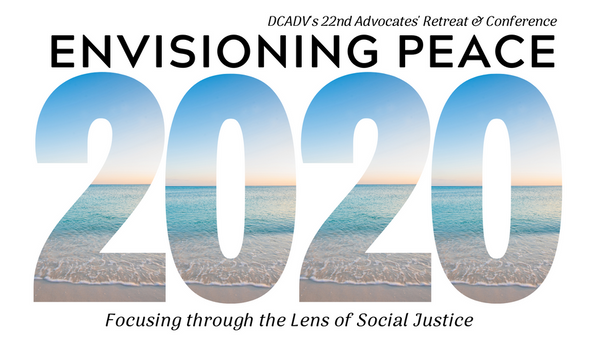 March 16, 2020: As we know, COVID-19 has created an unprecedented public health crisis, and extraordinary circumstances requiring us to prioritize the health and safety of our community.  Given the growing concerns over safety and the CDC's latest guidance for large events and mass gatherings (CDC recommends that for the next 8 weeks, organizers (whether groups or individuals) cancel or postpone in-person events that consist of 50 people or more throughout the United States), we must cancel this year's Advocates' Retreat and Conference.

Refunds will be issued to registered participants in the original form of payment. If you have received an invoice, you may disregard it. 

DCADV plans to continue offering training to our DV advocacy community throughout the year, and we're hoping to be back at the beach in Spring 2021!
Sign up for our Newsletter