Purple Ribbon Event
The Purple Ribbon event is DCADV's annual awareness event held each October during National Domestic Violence Awareness Month.  Members from our community, survivors, service providers, advocates and friends gather to celebrate our partnership and shared work in preventing and ending domestic violence and to honor Vision of Peace and Spirit of Advocacy Awardees.
The 2017 event will be held on Thursday, October 5th at the Executive Banquet & Conference Center in Newark, Delaware from 5:30 pm to 8:30 pm.  
The event will feature:
great food and drinks
DCADV's vision for the future
a celebration of the successful, impactful work we've accomplished over the past year
inspiring music by the Women's Chorale Group from the Music School of Delaware and,
networking.
Your support is needed!  By becoming a sponsor or purchasing an ad in our program book you ensure that the work we do reaches more victims and survivors, more advocates, more direct service providers, and more individual men and women working to end domestic violence in our community. 
To purchase tickets click here
To become a sponsor click here
To purchase and ad click here
2017 Purple Ribbon Sponsors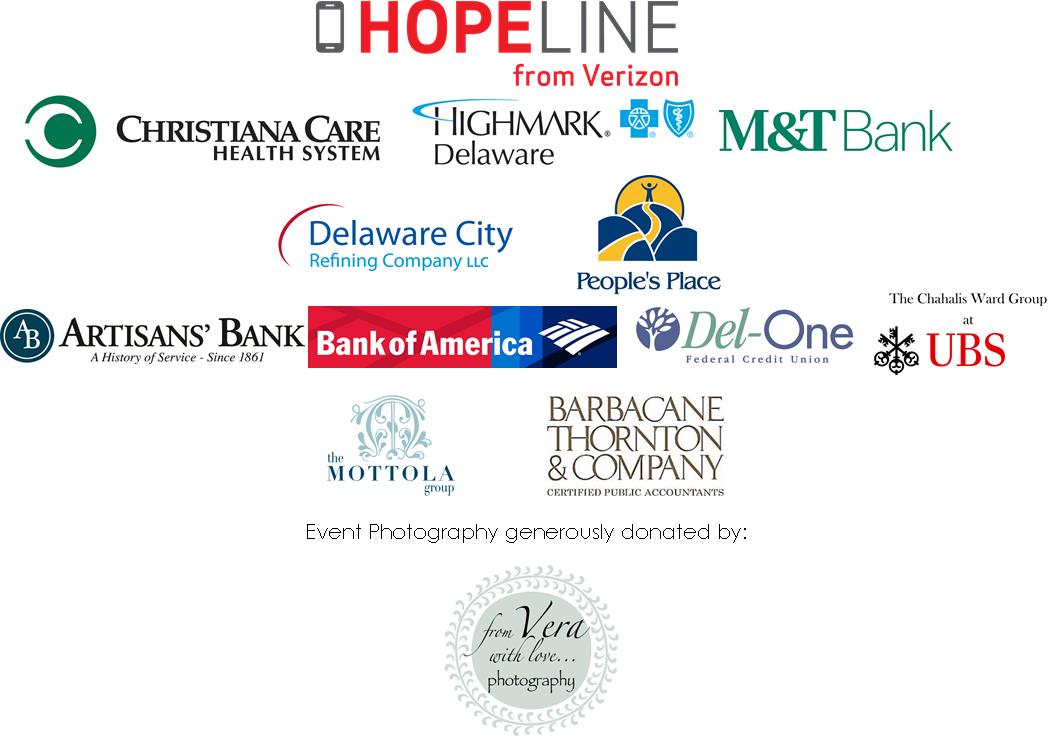 ---
Domestic Violence Awareness Month
Each October during Domestic Violence Awareness Month (DVAM), DCADV participates in a number of activities to help raise awareness about the issue of domestic violence. The purple ribbon is the symbol of this month and this issue.
During this month, DCADV hosts The Purple Ribbon Event and partners with other organizations to host and participate in press conferences and other public information activities. DCADV produces a Domestic Violence Awareness Month Calendar of Events; sends press releases and does media interviews and advertising; lends posters, resources, and the Silent Witness Display for partner events and initiatives; and more.
---
Special Exhibits
Silent Witness Project
Since 1996, DCADV has been involved with the national Silent Witness Project to remember those murdered in acts of domestic violence. Delaware's exhibit includes life-size silhouettes of 14 victims of domestic violence who died in 1995, as well as one "universal" figure intended to represent all Delaware victims of domestic homicide. The exhibit is frequently on display at various locations, including hospitals, police trainings, news conferences, and resource fairs.
If you are interested in displaying the Silent Witness exhibit, please complete the lending agreement form and fax to 302.658.5049.