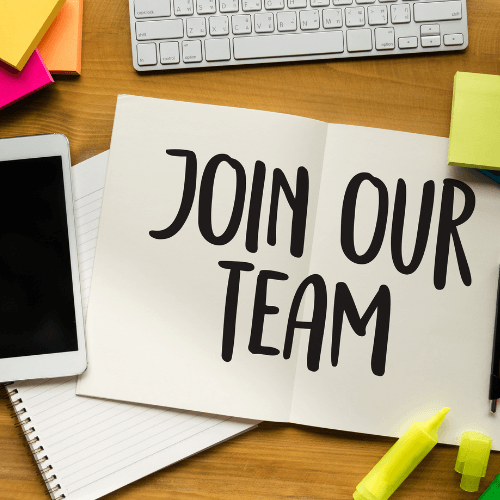 ---

Summary
DCADV is seeking to contract with a part-time coordinator to provide support and assistance with the Women Empowered Against Violence in Every Relationship (WEAVER) task force. WEAVER plays a critical role in the movement to end domestic violence, and members have experienced various effects of domestic violence in their lives. Their common experience with domestic violence as a form of oppression provides the foundation to their work. The WEAVER Taskforce Coordinator will provide support to this volunteer survivors' group and assist with convening this group and advancing WEAVER's goals and objectives.
DCADV understands that preventing and responding to violence requires uprooting all forms of oppression that contribute to power imbalances. DCADV is committed to anti-oppression principles and is actively working towards advancing equity and justice.
DCADV strongly encourages People of Color, lesbian, gay, bisexual, transgender, queer and non-binary people, veterans, parents, and individuals with disabilities to apply. DCADV is an equal opportunity employer and welcomes everyone to our team. If you need reasonable accommodations at any point in the application or interview process, please let us know. In your application, please feel free to note which pronouns you use (For example – she/her/hers, he/him/his, they/them/theirs, etc).
Reports To: Director of Advocacy & Policy
Hourly Wage: $25
Status:  Part Time/20 Hours per Month
Job Responsibilities:
Work collaboratively with Coalition staff and teams on achieving Coalition goals
Engaging current WEAVER members, and assisting in the recruitment of new members
Orienting new members to the group
Providing regular communication via email and phone with members to facilitate meetings, and coordinate task force activities
Facilitating virtual meetings with members and quarterly in-person meetings
Coordinate both virtual and in-person events
Coordinating with DCADV staff to align WEAVER with DCADV initiatives, especially around awareness and trainings
Providing administrative support to WEAVER initiatives to ensure effective implementation
Developing structures within WEAVER to support sustainability of the taskforce
Qualifications:
Demonstrated knowledge of domestic violence and a commitment to ending violence against women
Demonstrated knowledge of anti-oppression and intersectional frameworks or willingness to learn more
Demonstrated coordination skills including experience facilitating meetings, people, and or projects
Excellent written and oral communication skills
Demonstrated knowledge of virtual meeting platforms and electronic communication methods
Willingness and ability to constructively confront issues of gender, race, ability, and oppression and a commitment to diversity and an ability to work with a variety of persons;
Access to a own phone, computer, and internet
Survivors are highly encouraged to apply
To apply: Please send a resume and cover letter highlighting interest in the position and relevant skills and experience via e-mail to: jobs@dcadv.org. Interviews (phone, virtual, and/or in person) will commence as soon as possible.
No phone calls, please. Applications without a cover letter will not be considered.
---
DCADV IS A STATEWIDE, NON-PROFIT, SYSTEMS, AND SOCIAL CHANGE ADVOCACY AGENCY LOCATED IN WILMINGTON, DE. WE ARE AN EQUAL OPPORTUNITY EMPLOYER. DCADV values a diverse workforce and an inclusive culture. DCADV encourages applications from all qualified individuals without regard to race, color, national origin, gender, age, sex, pregnancy, marital status, sexual orientation, gender identity or expression, religion, creed, disability, or veteran's status, and being victims of domestic violence, sexual assault and/or stalking, family responsibility, or any other category protected by state and/or federal civil rights laws. If you need assistance or an accommodation during the application process due to a disability, it is available upon request. DCADV is pleased to provide such assistance, and no applicant will be penalized as a result of such a request.  Interested candidates should send resume and cover letter to jobs@dcadv.org.
---
Job opportunities at our member organizations
Looking for an opportunity to provide direct services?  DCADV's member organizations work directly with people impacted by domestic violence through hotlines, shelters, legal services, community-based advocacy, and more.  
These links are posted for informational purposes.  If you have questions about positions at one of these member agencies, please contact them directly.
Sign up for our Newsletter