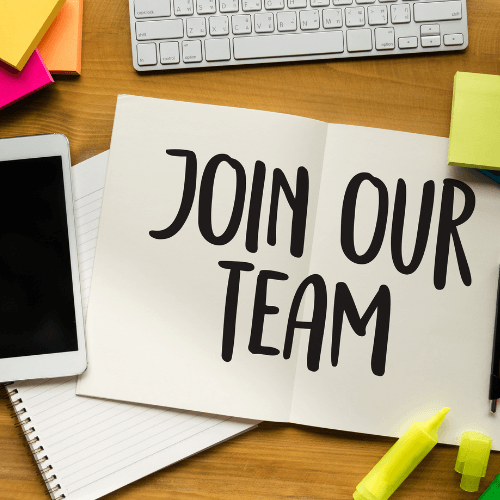 ---

Summary
DCADV understands that preventing and responding to violence requires uprooting all forms of oppression that contribute to power imbalances. DCADV is committed to anti-oppression principles and is actively working towards advancing equity and justice.
DCADV strongly encourages People of Color, lesbian, gay, bisexual, transgender, queer and non-binary people, veterans, parents, and individuals with disabilities to apply. DCADV is an equal opportunity employer and welcomes everyone to our team. If you need reasonable accommodations at any point in the application or interview process, please let us know. In your application, please feel free to note which pronouns you use (For example – she/her/hers, he/him/his, they/them/theirs, etc).
This full-time position is a member of the Delaware Coalition Against Domestic Violence (DCADV) Rape Prevention and Education (RPE) project team and provides support on a variety of DCADV initiatives. The Prevention Policy Specialist will report to DCADV's RPE Program Manager. The Prevention Policy Specialist will also collaborate with the Prevention Director and the Director of Advocacy & Policy on prevention policy initiatives related to prevention of domestic and sexual violence. The successful candidate will have demonstrated experience in domestic and sexual violence prevention and/or public policy and a commitment to ending violence against women.
Please note: This is a temporary, grant-funded position with an end date of January 31, 2024 with no renewal.

Reports To: RPE Program Manager Status: Full Time w/ benefits
Salary range: $39,000 - $42,000
Duties & Responsibilities:
Assist with planning, implementation, and evaluation of DCADV's financial empowerment and economic justice efforts, including collaboration with DCADV's Allstate Financial Empowerment Project.
Assist with providing training on topics related to prevention, policy, economic justice, and systems advocacy.
Participate on DCADV's economic justice team.
Lead the INVEST DE project steering committee, including engaging and supporting partners, scheduling and facilitating meetings, and preparing and disseminating meeting materials.
Provide support to the DCADV Policy Committee and the Director of Advocacy & Policy on economic justice policy and prevention policy efforts.
Provide assistance in the research and analysis of economic justice public policy at the local, state, and federal levels.
Provide technical assistance to sexual violence organizations, advocates, and community partners on issues related to domestic and sexual violence prevention and policy.
Identify emerging prevention policy issues through networking with other community, state, and national organizations.
Represent DCADV at meetings and collaborate with partners on local and statewide issue task forces, work groups, and committees to promote economic justice and prevention efforts.
Write reports and other documents, such as fact sheets, policy briefs, and/or model policies, related to DCADV's RPE project.
Perform other duties as assigned.
Qualifications & Requirements:
Bachelor's degree or comparable experience in public policy, public health, social work, women's studies, or related field;
Demonstrated knowledge of domestic and sexual violence and a commitment to ending gender-based violence;
Understanding of policy issues related to domestic and sexual violence prevention, especially those related to economic justice and/or public health;
Excellent oral and written communication skills;
Training, public speaking, and/or meeting facilitation experience;
Demonstrated ability to multi-task and manage multiple projects within deadlines;
Willingness and ability to constructively confront issues of gender, race, ability and oppression and a commitment to diversity and an ability to work with a variety of persons;
Willingness to participate on internal diversity, racial, and inclusion crucial conversations to advance racial equity.
Technology skills, including proficiency in Microsoft Office (Word, Excel, Outlook, and PowerPoint); and
Access to personal transportation & a willingness to travel.
To apply: Please send a resume and cover letter highlighting interest in the position and relevant skills and experience via e-mail to: jobs@dcadv.org. Interviews (phone, virtual, and/or in person) will commence as soon as possible. No phone calls, please. Applications without a cover letter will not be considered.
---
DCADV does not unlawfully discriminate against applicants for employment or employees on the basis of race, creed, color, gender, gender identity, gender expression, pregnancy, marital status, ethnic origin, disability, age, genetic information, sexual orientation, victims of domestic violence, sexual assault and/or stalking, family responsibility, veteran status, economic condition, or any other category protected by state and/or federal civil rights laws. If you need assistance or an accommodation during the application process, it is available upon request. DCADV is pleased to provide such assistance, and no applicant will be penalized as a result of such a request.  Interested candidates should send cover letter, resume, and salary requirement to jobs@dcadv.org. Applications without a cover letter will not be considered.
Job opportunities at our member organizations
Looking for an opportunity to provide direct services?  DCADV's member organizations work directly with people impacted by domestic violence through hotlines, shelters, legal services, community-based advocacy, and more.  
These links are posted for informational purposes.  If you have questions about positions at one of these member agencies, please contact them directly.
Sign up for our Newsletter