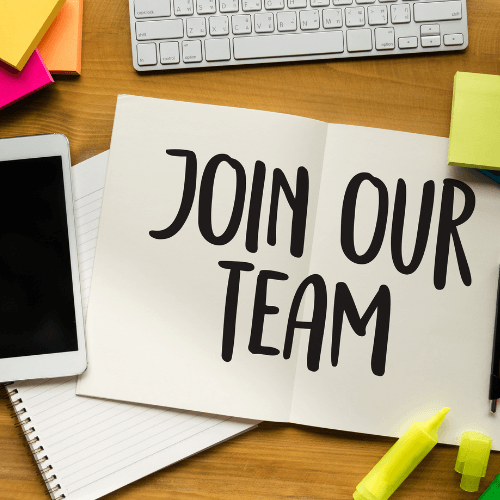 Currently, there is one position open.
---
Posted 8/21/2023
Title: Financial Associate
Status: Part Time/24 hours a week
Reports to: Director of Operations & Finance
Salary: $25 an hour
Summary
DCADV is committed to anti-oppression principles and is actively working towards advancing equity and justice. DCADV is an equal opportunity employer and welcomes everyone to our team.
The Financial Associate is a key member of the DCADV Administration Team. This part-time position will be responsible for several administrative and fiscal functions, including accounting, fiscal reporting, contract management, and some HR processes. DCADV uses QuickBooks as our main accounting system and strong knowledge of Quick Books is essential. The primary focus will initially be grant management to ensure the effective completion of RPE project initiatives.
DCADV has a hybrid work policy after completing orientation and onboarding.
Job Responsibilities
Assist the Director of Finance and Operations with managing/maintaining accounts records in QuickBooks and Excel, financial reporting, budget creation, and allocations.
Provide support in managing foundations, state, and federal grant budgets/reporting.
Create expense and budget reports for programs and project planning.
Provide assistance to subcontractors, track sub-contracts reporting and invoicing
Assist in the preparation of the annual budget, audit, and 990.
Participate in DCADV activities and events as part of the staff team.
Summary of Qualifications
Bachelor's degree or comparable experience in accounting, finance, or business with a minimum of 2 years experience managing non-profit budgets and contracts;
Demonstrated experience in accounting software including QuickBooks; proficiency in MS Excel (intermediate to advanced)
Strong analytical and problems solving skills and ability to work independently.
Excellent time management and organizational skills with the ability to manage and meet multiple deadlines, with a high level of attention to detail.
Excellent communication skills and an ability to work collaboratively.
Knowledge of and interest in nonprofits and the communities they serve.
Willingness to participate in DCADV's efforts to advance racial equity;
Technology skills, proficiency in Microsoft Office Suite, and online communications.
To Apply
Please send a resume and cover letter highlighting interest in the position and relevant skills and experience via e-mail to: jobs@dcadv.org. Include "Financial Associate" in the email subject line.  Interviews will commence as soon as possible. No phone calls, please. IMPORTANT - Applications without a cover letter will not be considered.
DCADV IS A STATEWIDE, NON-PROFIT, SYSTEMS AND SOCIAL CHANGE ADVOCACY AGENCY LOCATED IN WILMINGTON, DE. WE ARE AN EQUAL OPPORTUNITY EMPLOYER. DCADV values a diverse workforce and an inclusive culture. DCADV encourages applications from all qualified individuals without regard to race, color, national origin, gender, age, sex, pregnancy, marital status, sexual orientation, gender identity or expression, religion, creed, disability, or veteran's status, and being victims of domestic violence, sexual assault and/or stalking, family responsibility, or any other category protected by state and/or federal civil rights laws. If you need assistance or accommodation during the application process due to a disability, it is available upon request. DCADV is pleased to provide such assistance, and no applicant will be penalized as a result of such a request.  Interested candidates should send resume and cover letter to jobs@dcadv.org.
---
Job opportunities at our member organizations
Looking for an opportunity to provide direct services?  DCADV's member organizations work directly with people impacted by domestic violence through hotlines, shelters, legal services, community-based advocacy, and more.  
These links are posted for informational purposes.  If you have questions about positions at one of these member agencies, please contact them directly.