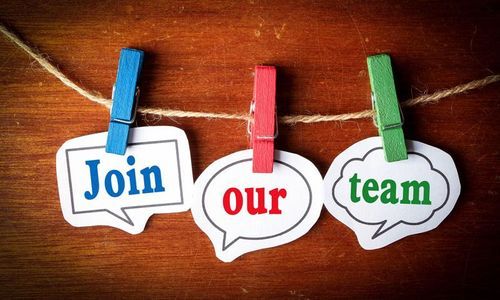 Positions will be posted as vacancies arise.  If you are interested in applying, please send your cover letter and resume to jobs@dcadv.org.  Thank you!
---
Part-time WEAVER Taskforce Coordinator
Delaware Coalition Against Domestic Violence
Part-Time Consultant Announcement
WEAVER Taskforce Coordinator
Reports to:  Director of Advocacy & Policy
Position Description:
DCADV is seeking a part-time contracted coordinator (approximately 20 hours per month) to provide support and assistance with the Women Empowered Against Violence in Every Relationships (WEAVER) task force. WEAVER plays a critical role in the movement to end domestic violence, and members have experienced various effects of domestic violence in their lives. Their common experience with domestic violence as a form of oppression provides the foundation to their work. But the current public health crisis makes traditional meetings and activity planning difficult. The WEAVER Taskforce Coordinator will provide support to this volunteer survivors' group and assist with reconvening and revitalizing this group over the next year. 
Duties include but are not limited to:
Engaging previous members, and assisting in the recruitment of new members
Orienting new members to the group
Providing regular communication via email and phone with members to facilitate meetings, and coordinate task force activities
Facilitating virtual meetings with members
Coordinating with DCADV staff to align WEAVER with DCADV initiatives, especially around awareness and trainings
Providing administrative support to WEAVER initiatives to ensure effective implementation
Developing structures within WEAVER to support sustainability of the taskforce
Summary of Qualifications:
Demonstrated knowledge of domestic violence and a commitment to ending violence against women
Demonstrated knowledge of anti-oppression and intersectional frameworks
Demonstrated leadership skills including experience coordinating meetings, people, and or projects
Excellent written and oral communication skills
Demonstrated knowledge of virtual meeting platforms and electronic communication methods
Ability and willingness to work with people from a variety of backgrounds including Black, Indigenous and People of Color
Access to own phone, computer, and internet
Survivors are highly encouraged to apply
To apply: Please send a cover letter & resume to jobs@dcadv.org.  Include "WEAVER Taskforce Coordinator" in the subject line. No phone calls, please.  Applications without a cover letter will not be considered.
---
DCADV is a statewide, non-profit, systems and social change advocacy agency located in Wilmington, DE.  
We are an equal opportunity employer.
Qualified applicants are considered for employment without regard to race, color, national origin, gender, age, sex, pregnancy, marital status, sexual orientation, gender identity or expression, religion, creed, disability, or veteran's status, and being victims of domestic violence, sexual assault and/or stalking, family responsibility, or any other category protected by state and/or federal civil rights laws. If you need assistance or an accommodation during the application process due to a disability, it is available upon request. DCADV is pleased to provide such assistance, and no applicant will be penalized as a result of such a request.
Sign up for our Newsletter