To effectively prevent domestic violence, we must address the underlying circumstances, systems and conditions that support violence and inequality in relationships, as well as hinder our ability to be resilient and thrive as individuals and communities. Root causes of domestic violence include discrimination and gender inequality. There are many individual, relational, community and societal risk factors that increase the likelihood of victimization and domestic violence perpetration.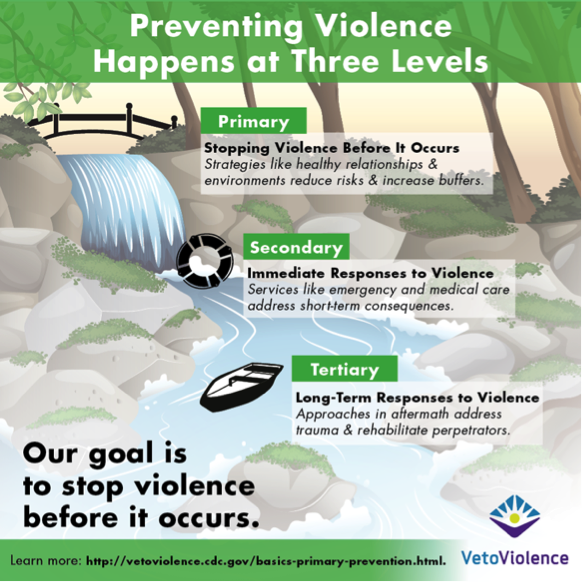 Connecting the Dots & Breaking the Silos: Understanding the Links Among Multiple Forms of Violence
"Connecting the Dots: An Overview of the Links Among Multiple Forms of Violence,"  is a publication co-developed by the CDC's Division of Violence Prevention and Prevention Institute.  This brief provides an overview of research on connections between domestic violence, and other forms of violence, and their impact on communities. The document encourages readers to think strategically and critically about primary prevention and working collaboratively to respond to risk factors contributing to violence.  DCADV uses the concept of "connecting the dots" by working across systems and sectors to prevent violence in Delaware.