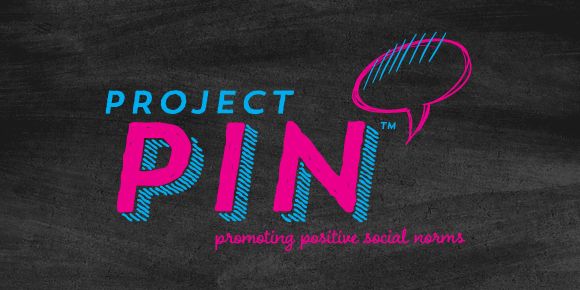 Project PIN
Domestic Violence Prevention Program for Teens
With content developed specifically for teens and young adults, Project PIN is a proactive program that communicates the truth about peer norms. It reveals what the majority of people actually think and do, all on the basis of credible data drawn from the community itself. The program strategy is based on social science research about what works to change actions and attitudes for the better.
What is the social norms theory?
Project PIN is a powerful strategy based on the social norms theory, which explores how our behaviors are influenced by our perceptions of what others think and do. However, these opinions are often inaccurate, and if we can correct the misperceptions that exist, over the course of time behavior should reflect the more accurate (and healthier) norms.