Delaware Domestic Violence Specialist Certification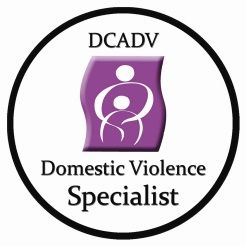 Since 2001, DCADV has recognized individuals who have demonstrated a commitment to excellence and best practices in domestic violence services. In recent years, there has been a growing emphasis on the importance of prevention practices, in addition to intervention services. To reflect the changing landscape of the domestic violence field, the DVS Certification Program has been designed to recognize those improving conditions and eliminating domestic/intimate partner violence at all levels! 
Domestic Violence Specialist (DVS) Certifications Available:
Direct Service/Systems Advocacy: This certification recognizes the dedication to quality service provision, as well as a commitment to improving Delaware's systems for victims/survivors of domestic/intimate partner violence.
Prevention: Introduced in 2016, this certification track recognizes the valuable work done by those working to prevent and eliminate domestic/intimate partner violence by addressing the root causes at the individual, relationship, community, and/or societal levels through primary prevention efforts
Dual Certification: We recognize that intervention and prevention work do not exist in silos. For those whose work experience has incorporated direct service, systems advocacy, and prevention, Dual Certification is an option for you!