Why DCADV has created INVEST DE
Nikki Kerchevale
RPE Program Manager, DCADV
The connection between finances and domestic and sexual violence prevention: Why DCADV has created INVEST DE (Integrating Non-Violent Economic Strategies Throughout Delaware)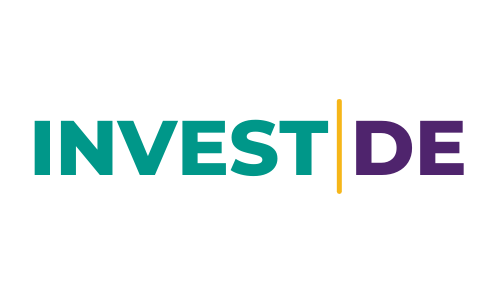 It is important for folks to understand the impact that finances play in everyday life decisions, especially for survivors of domestic and sexual violence. I have worked with many survivors throughout my career as an advocate. I started out as a residential counselor for Child Inc. I remember answering hotline calls at late hours and chatting with victims and safety planning. Some callers would be on the brink of coming to shelter and then I would hear them say things like, "How will I pay for food or child care, I don't think I can leave." Hearing those lines frequently cut me to the core. A victim would rather stay and deal with abuse because they were so dependent on their partner's financial support. I also recall a few women at the shelter explaining that their partners gave them an absurd limited allowance to live off because they did not value the work that they were doing inside of the home. For example, a survivor would explain how they would take care of the cooking, cleaning, childcare, and day-to-day household tasks, and their partner would not acknowledge that as work. In fact, the partner used the point that she had no financial income as leverage to continue to abuse her.
The notion that some folks do not understand that there is value in what  stay-at-home parents do is outdated and unfair. Some data shows that if women were compensated for the unpaid labor of household management, women would earn approximately $40,000 more a year. It is important the conversation is changed and that a new narrative is written to shed light on the toxicity behind these norms built on sexist and oppressive ideologies.
All of this is related back to why economic justice is directly intertwined with violence prevention. Financial instability is one of the many risk factors related to violence occurring in the first place. This does NOT mean that everyone who faces financial instability will experience violence, but rather it plays a role.  In order to combat this factor we can hold conversations about healthy financial relationships and financial empowerment as a tool to help prevent violence from occurring.
Under the Rape Prevention and Education (RPE) program, DCADV has rolled out a new group called INVEST DE. The group is part of RPE's efforts to continue the conversation about the intersection of economic justice issues related to sexual and domestic violence prevention efforts. INVEST DE is a workgroup designed to mobilize partnerships among Delawareans who share a common goal to create an economically just community across our state. This collaborative space of stakeholders exchanges expertise and ideas to help increase the number of data-informed, economically just policies adopted by workplaces across Delaware.
DCADV's RPE program is intended to improve protective factors and decrease risk factors for sexual violence through implementation and evaluation of DCADV's INVEST DE group efforts. The long-term goals aim to strengthen women's economic well-being, increase the income status of women, decrease gender inequities in income and economic opportunity, and decrease poverty among women and female-headed households in Delaware. This group has been meeting bi-monthly since March of 2021 and continues to gain momentum surrounding conversations about ways to help create equitable access to economic participation throughout the state.
I am hopeful that this is just the beginning of many conversations and initiatives that DCADV continues to have with the public in efforts to combat violence. Together we can change the trajectory of ending violence. Together we can normalize these conversations and not only help victims in abusive relationships, but also prevent the violence before it even occurs.
Want to get involved? Contact prevention@dcadv.org.
Sign up for our Newsletter