In Delaware, despite existing privacy safeguards, family members who serve as the insurance policyholder have access to insured dependents' (spouses, partners, young adult and teenaged children) Personal Health Information (PHI), creating gaps in privacy that can result in safety and health issues.  When individuals can depend on confidentiality, they are more likely to seek the care they need. The HIPAA Privacy Rule and 45 CFR § 164.522 lay the federal foundation for patients to request privacy of their Personal Health Information (PHI) and confidential communications with health care providers and health plans. Both provide individuals with the right to request, but not obtain, privacy and confidentiality in communications.
Legislation that creates specific privacy rights related to personal safety, and mechanisms to ensure confidential communications for individuals insured under another person's health insurance, is critically needed. State policy and practice surrounding the use and disclosure of health information (paper or electronic) should respect patient autonomy and needs for privacy while trying to improve the safety and health status of a patient.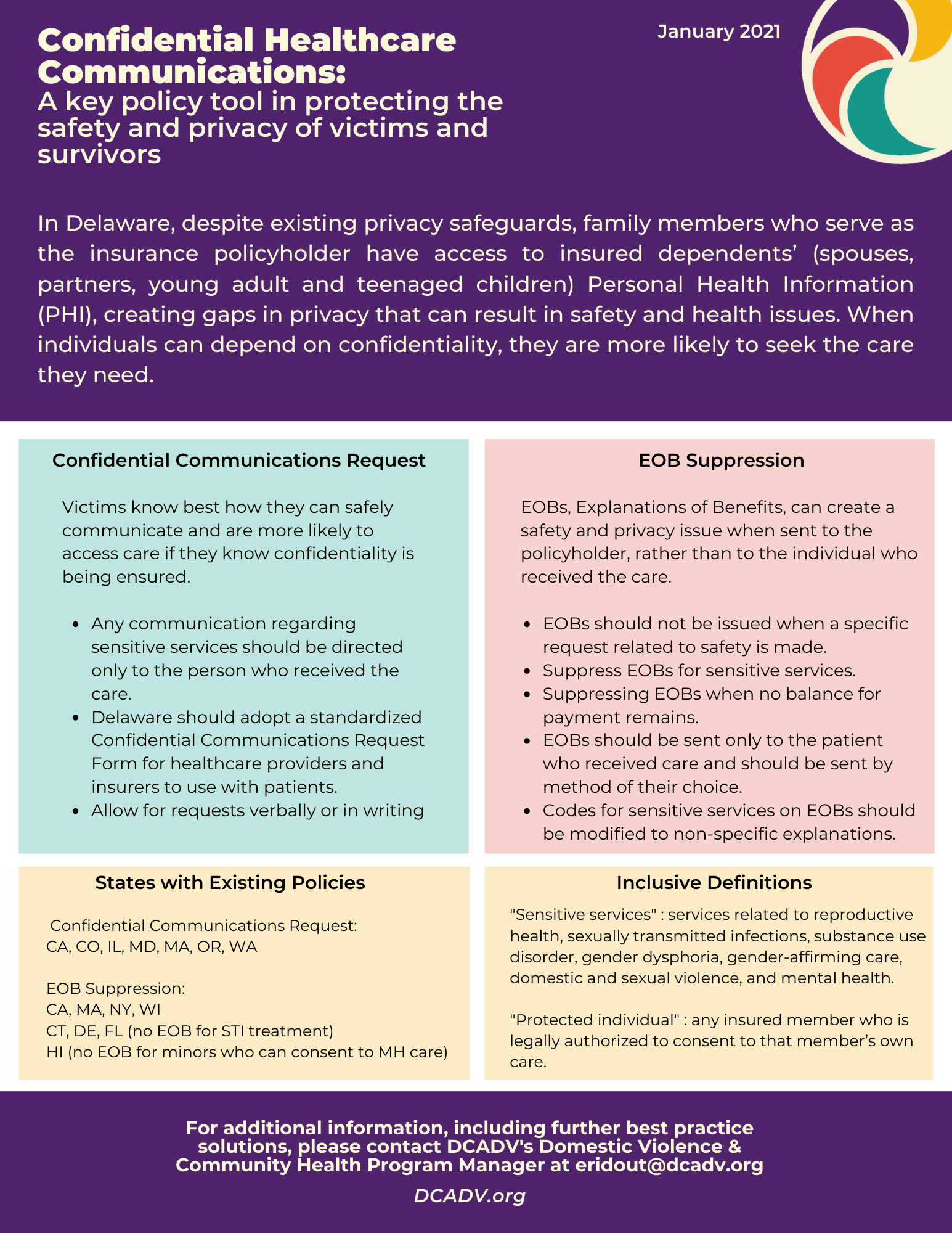 If you would like more detailed information around safety and privacy in healthcare, please email us at dcadvadmin@dcadv.org for DCADV's policy brief.
Sign up for our Newsletter